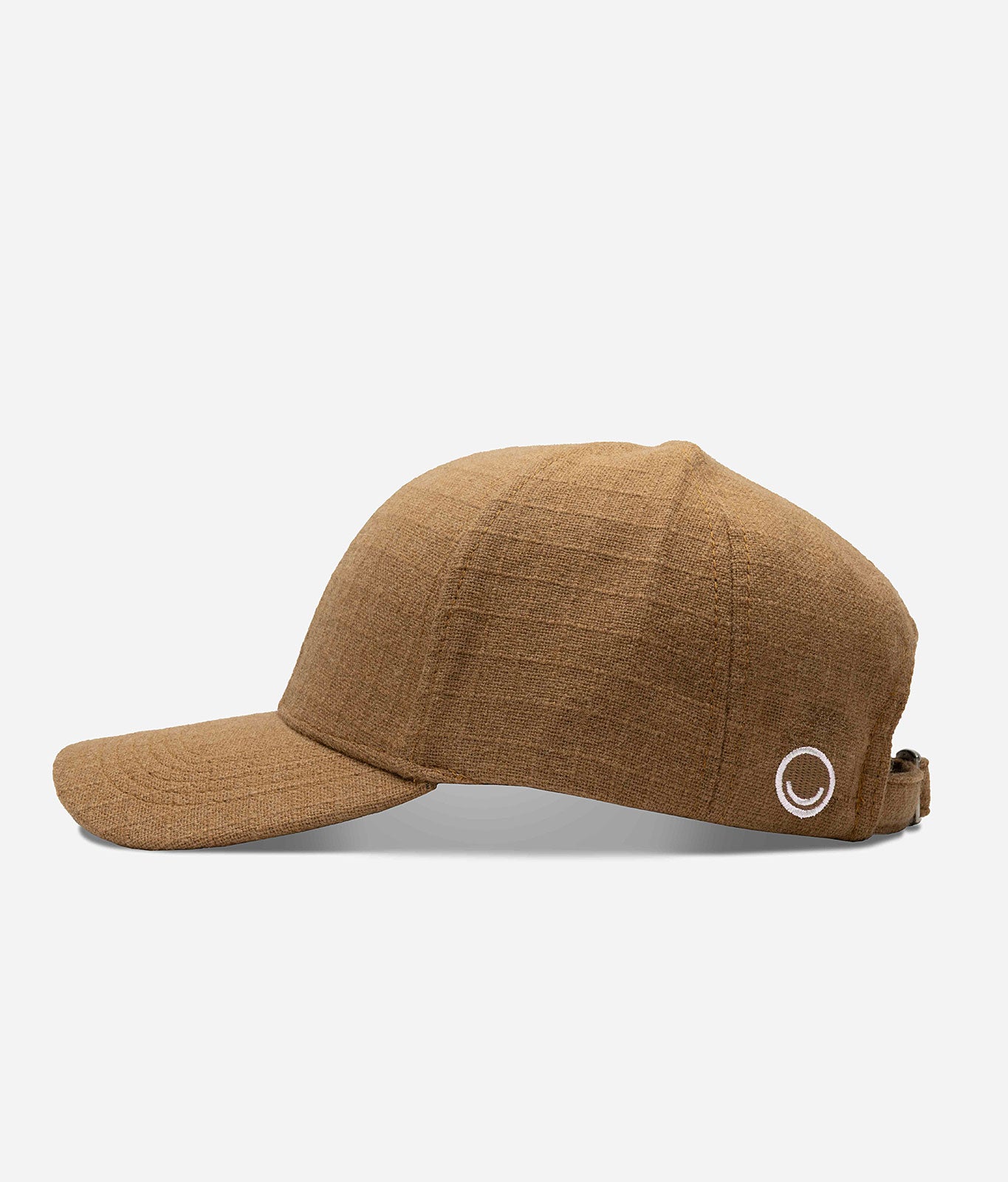 Description

DETAILS

SUSTAINABILITY
Stiksen 107 ReWool Camel is a baseball cap made of Japanese recycled wool, in a minimalistic design without a top button or eyelets. The wool fabric boasts a subtle grid pattern, adding a touch of sophistication to the look.
- 107 style: structured baseball cap with an adjustable strap
- 70% recycled wool, 25 % polyester
- High-profile six-paneled crown
- Clean silhouette without a top button or eyelets
This cap is made of the next-generation recycled wool, ensuring a great heat-retaining effect, soft-touch, high breathability, and maximum comfort.
---
Obtained from used woollen clothing as well as leftovers of woollen fabric production.
Free shipping options in Europe/UK + US/Canada.
Pay with VISA, Mastercard, American Express, Paypal, Klarna and more.
---
Looking for unconstructed dad caps?
Check out our 105 style caps with unstructured front panels and lower profile.
POST-CONSUMER KNITS TO CAPS
MADE OF RECYCLED WOOL
Our ReWool collection is all about embracing the future of fashion with its innovative use of recycled wool. The fabric is obtained from used woollen clothing as well as leftovers of woollen fabric production.
This cap adds a hint of elegance and sophistication to the look with a subtle squared pattern. Whether you're environmentally conscious or simply appreciate unique style, the ReWool collection has got you covered.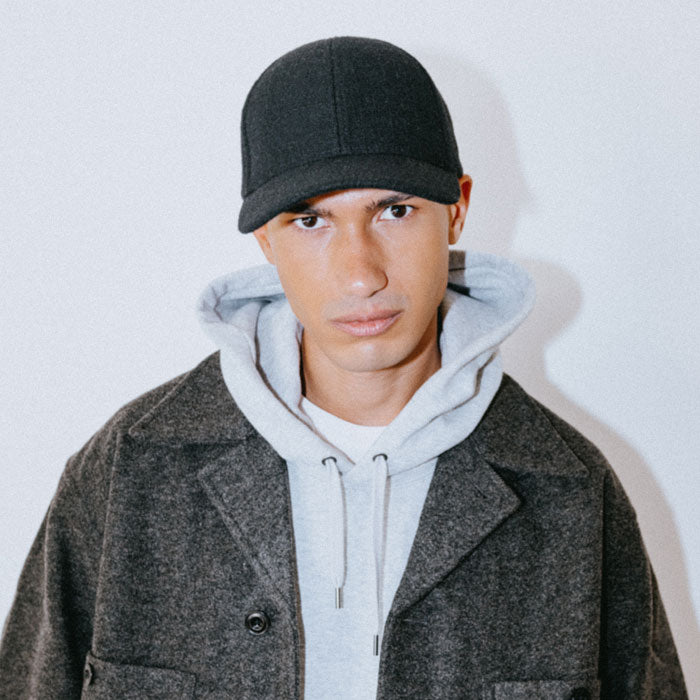 OUR STRIVE FOR PERFECTION
MADE TO FIT YOU
People are different. Not all body shapes are the same, neither are all heads. You wouldn't buy a t-shirt that is "one size fits all", would you? We believe the fit of a cap is as important as of any other garment. That's why we challenge the industry and the general "one size fits all" trend where fashion brands only add the cap to their seasonal assortment to complete a full wardrobe, with no actual love behind it. As a result, we have thought of every single detail.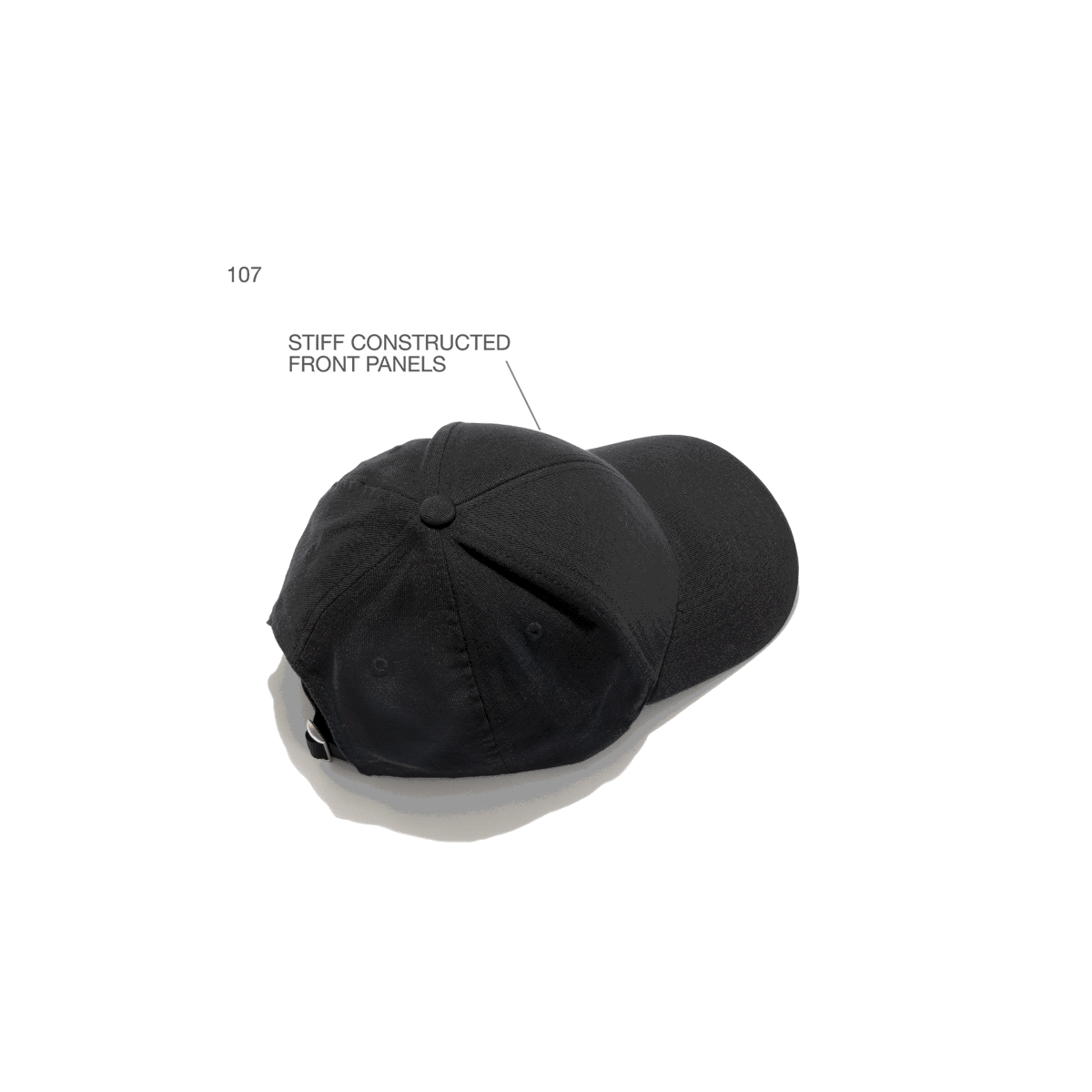 DRESS LIKE 5000+ OF OUR FRIENDS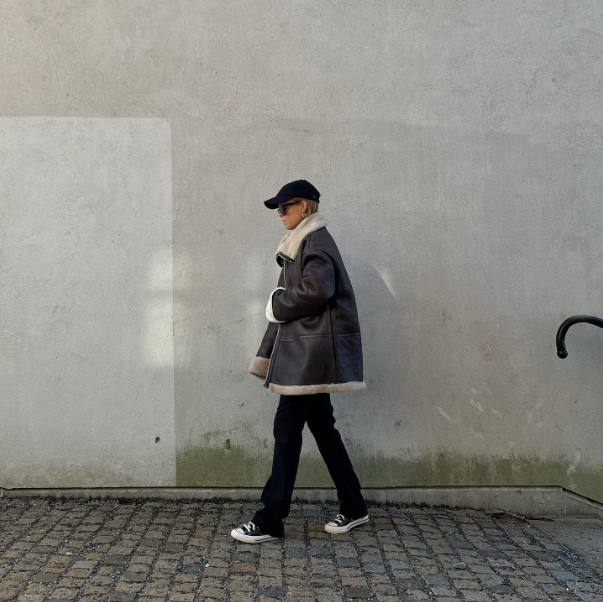 We love it!
I ordered this as a gift and it was perfect! Great fit, quality and look.
Perfect fit
Good quality, Perfect fit, true to color and size.
Stylish, comfortable and well-made
Saw this in FT. Goes really well with my Burberry cashmere coat. I love it!
Great cap
Great to wear, love the material