WE ARE STIKSEN
Stiksen is a Swedish brand that believes caps are as essential as any other garment. Our take is that big logotypes don't make great caps - excellent quality does. We want our customers to feel comfortable wearing a high quality, sustainable cap in different kinds of settings, whether it be to dinner parties, the office or out in the breeze. Therefore, we offer minimalistic, Scandinavian headwear, trustworthy in function for all occasions.
WHY WE DO IT
The name Stiksen originates from co-founder Asim's childhood when he was regularly asked by one of his teachers to take his cap off in the classroom. At the end of each class, the same teacher would jokingly say in Swedish "Ta på dig kepsen och stick sen" [Stiksen], which roughly means "Put your cap on and then get out of here".
A funny anecdote, but also a story that brings up the deeper question of what is considered acceptable in our society and why. We strive to contribute to a more inclusive world by removing barriers between cultures. One of the ways we do this is by elevating the cap and making it a suitable garment for every situation.
SUSTAINABILITY
We are in a constant strive to do better for our environment and planet. All our caps are made with sustainability in mind, whether it'd be 100% organic GOTS-certified cotton, recycled wool or recyclable packaging. Our raw fabrics are grown without pesticides and coloured only with azo free dyes.
Being a part of the fashion industry, we are aware of our environmental footprint and therefore trying to minimize it by paying close attention to each step in the production process. We acknowledge that there will always be room for improvement and are actively working towards a greener supply chain.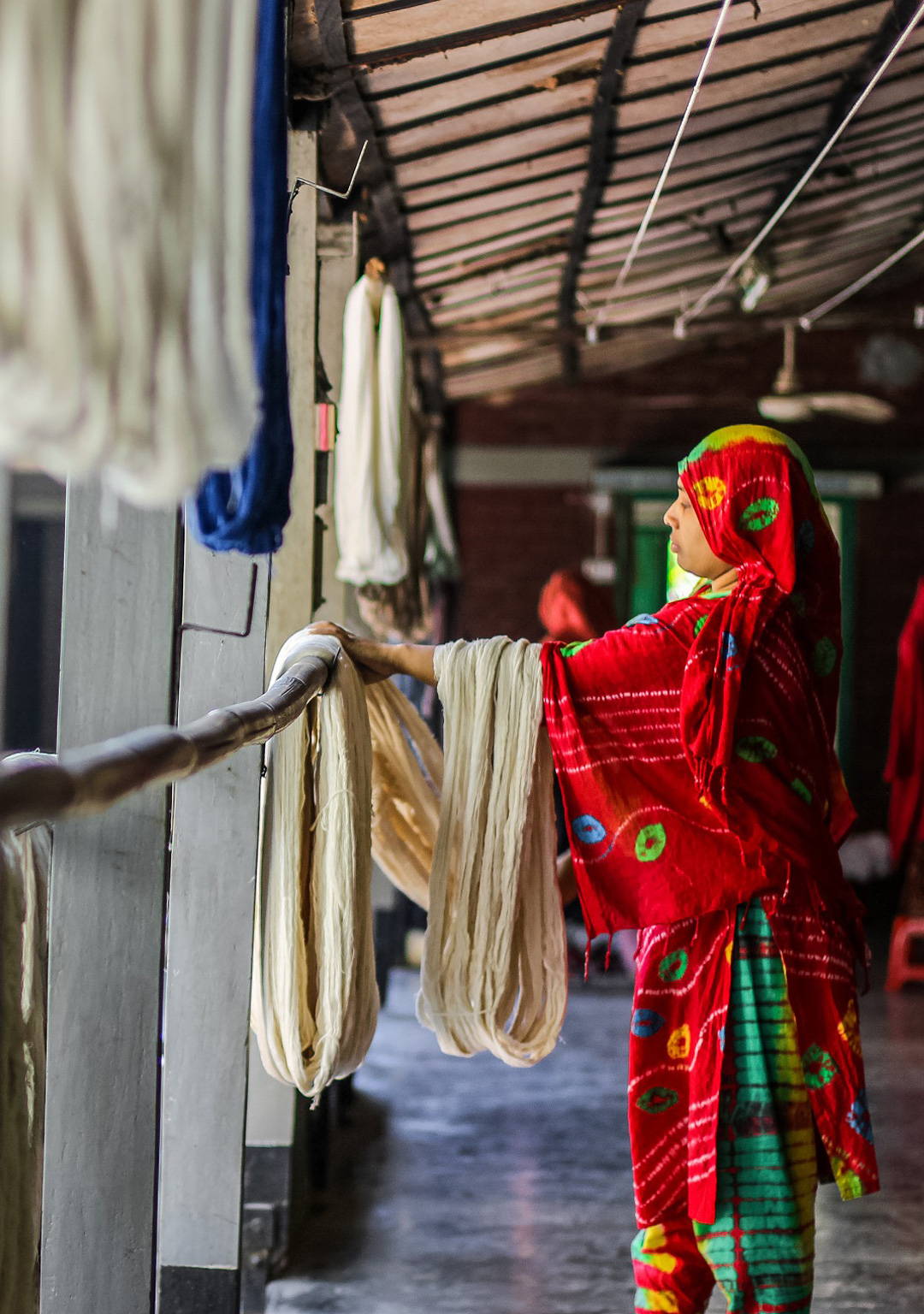 RESPONSIBILITY
We proudly produce our caps in Bangladesh, a developing country from which co-founder Asim's parents originate. In order to connect back to his roots, we have chosen to work with Bangladeshi small-scale producers.
Manufacturing is an important part of our value chain and therefore we carefully and responsibility evaluate it on a regular basis. With transparency, understanding of the conditions as well as insights into the partners we produce at, we can contribute to a greater positive impact on a larger number of people. For more information, read our Supplier Relations document and Code of Conduct.
QUALITY
We want to transform the cap industry. The cap has in some communities become a wear-and-tear fast fashion item with no love for the product itself. As we believe in quality, we focus on producing caps that can be worn for years and years. With premium fabric and delicate production, our pieces are expected to last longer. We work closely with small scale producers with excellent craftsmanship in production and finishing in order to offer the absolute best-in-class durable headwear.