107 Stiksen x Erik Lundin Pink
Description

DETAILS

SUSTAINABILITY
107 Stiksen x Erik Lundin Pink is a limited edition baseball cap designed by the prominent Swedish artist Erik Lundin.
- 107 style: structured baseball cap with adjustable strap
- 55% linen / 45% cotton - Standard 100 by OEKO-TEX® certificate
- Erik Lundin signature logotype inside label
Standard 100 by OEKO-TEX® certificate
---
Free shipping options in Europe/UK + US/Canada
---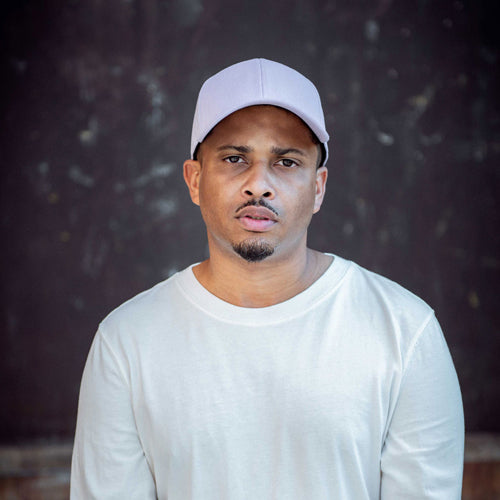 LIMITED EDITION
ERIK LUNDIN DESIGN COLLABORATION
The Swedish artist Erik Lundin lives and breathes creativity, which is why we asked him to work with us at Stiksen for a design collaboration. As Erik's not afraid to be bold, he has designed a bright and colorful collection in linen/cotton, appealing to the stylish cap lover who appreciates a cap for the summer.
Erik Lundin is one of Sweden's most prominent hip hop artists with hit songs as Suedi, Annie Lööf and Euro. With multiple Swedish Grammy Awards and a flourishing career, he now broadens his creativity into fashion and design in this Stiksen x Erik Lundin collaboration.
The rapper is praised for his lyrics bringing up important and current subjects like identity and exclusion. With the ability to describe his environment with wordplays and Swedish slang, the rapper has become a legend in the Swedish music scene.
"Cap is culture to me. It's a garment I wear almost every day and therefore is a part of my identity. Fashion and music go hand in hand both in terms of creativity and personal expression, so I am proud to launch this collection with Stiksen."
Erik Lundin
DRESS LIKE 5000+ OF OUR FRIENDS