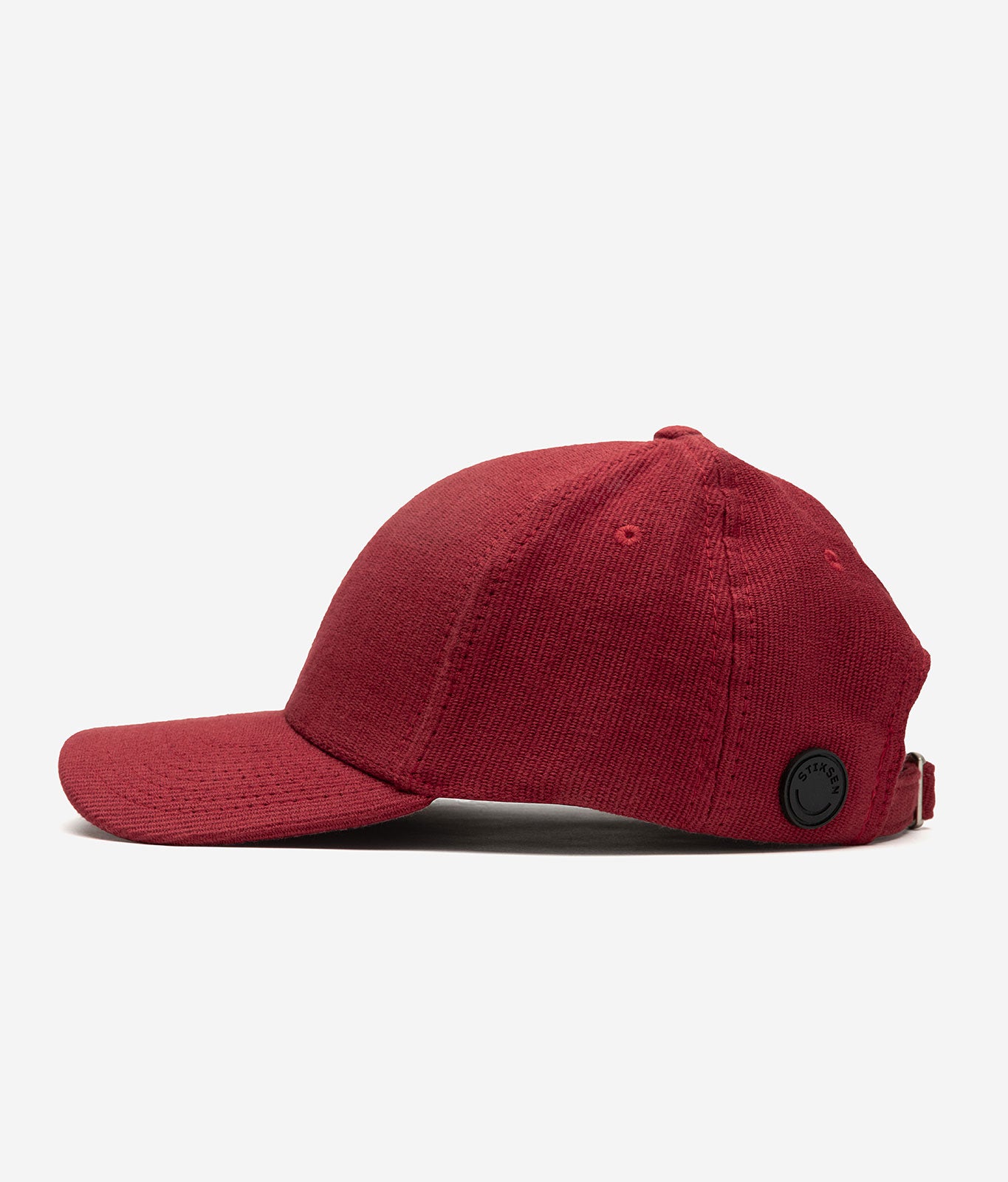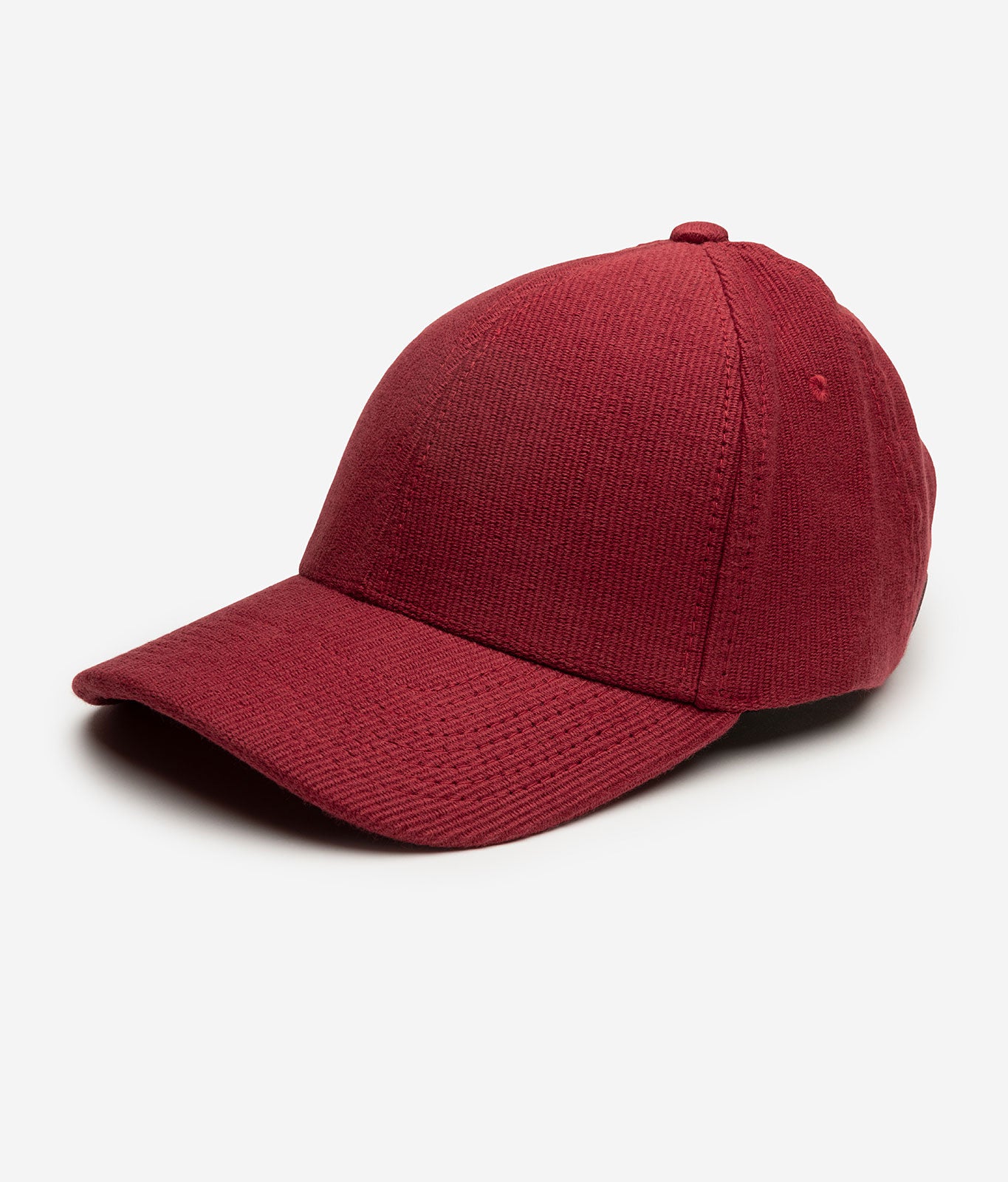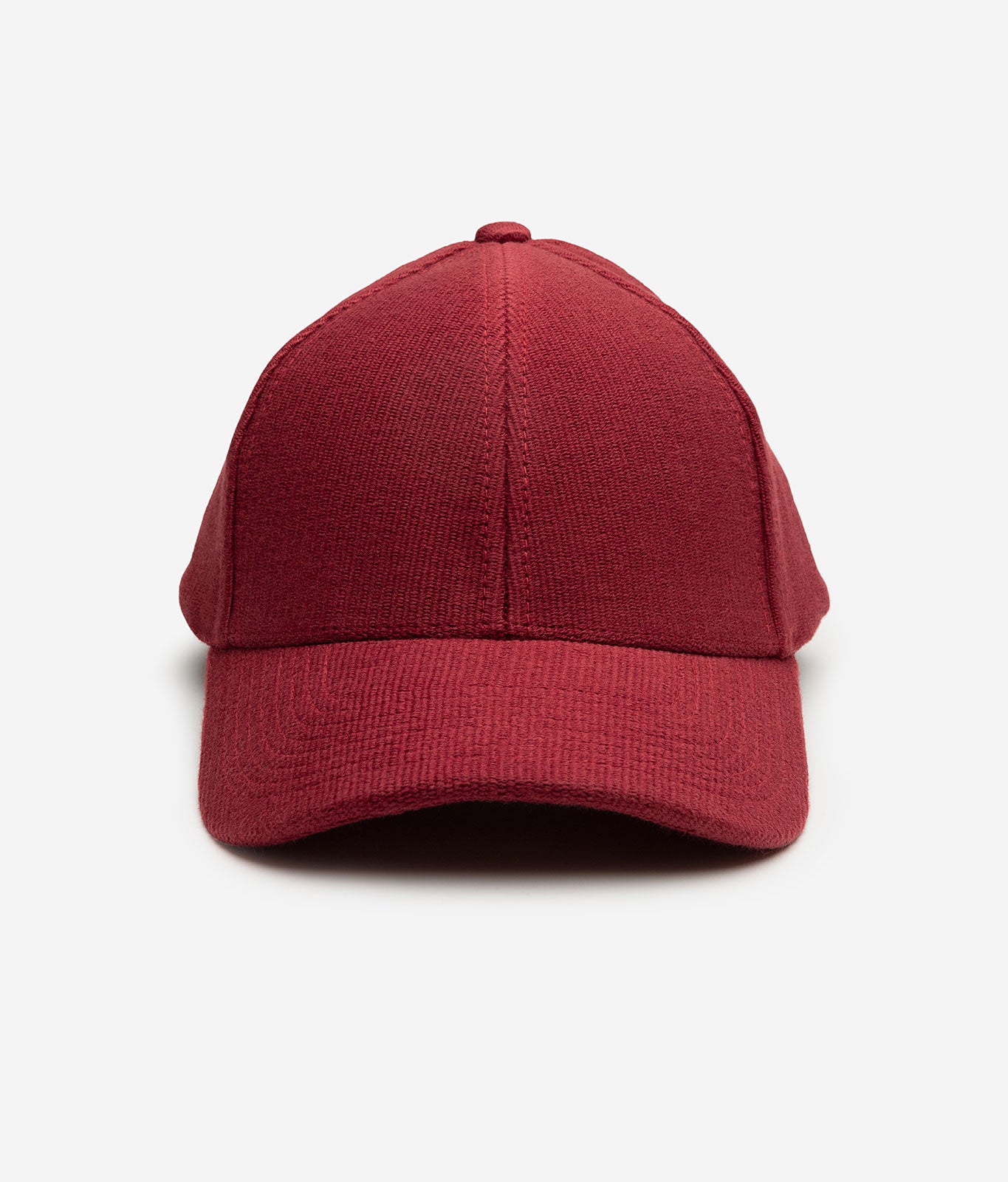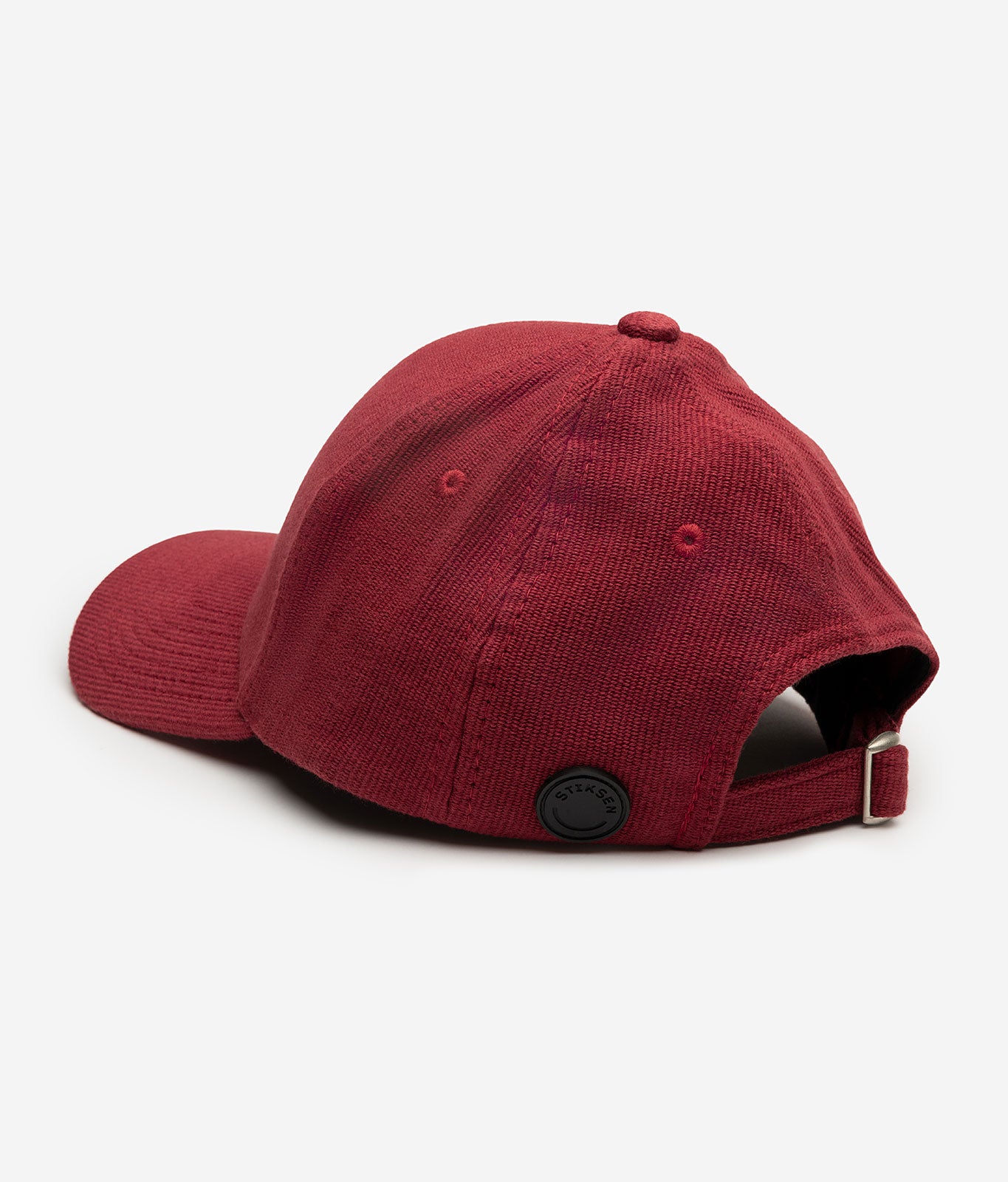 Description

DETAILS

SUSTAINABILITY
Stiksen 107 Canvas Crimson is a baseball cap made of 100% organic cotton, in crimson red. The fabric is woven in a thick, canvas structure. Handmade, the textile provides an authentic and raw look with original traces from the weaving.
- 105 style: unstructured dad cap with an adjustable strap
- 100% organic GOTS-certified cotton
- Mid-profile six-paneled crown
The cotton is woven into fabrics by Thanapara Swallows - an initiative that focuses on empowering the poor and underprivileged female population in rural Bangladesh. By working with Thanapara Swallows, we are contributing to creating economic and social awareness as well as making women self-reliant and independent in a developing country. By wearing this cap, you are supporting Thanapara Swallows.
---
Cotton woven by the Bangladeshi NGO Thanapara Swallows.
Free shipping options in Europe/UK + US/Canada.
---
Looking for unconstructed dad caps?
Check out our 105 style caps with unstructured front panels and lower profile.
SUSTAINABLE FABRICS
100% ORGANIC COTTON
This Canvas cap is made of GOTS-certified 100% organic cotton, woven in a characteristic canvas weave, giving the caps a classic and relaxed look and feel. The cotton is GOTS-certified (Global Organic Textile Standard) and coloured in azo free dyes, meeting strict standards.
OUR STRIVE FOR PERFECTION
MADE TO FIT YOU
People are different. Not all body shapes are the same, neither are all heads. You wouldn't buy a t-shirt that is "one size fits all", would you? We believe the fit of a cap is as important as of any other garment. That's why we challenge the industry and the general "one size fits all" trend where fashion brands only add the cap to their seasonal assortment to complete a full wardrobe, with no actual love behind it. As a result, we have thought of every single detail.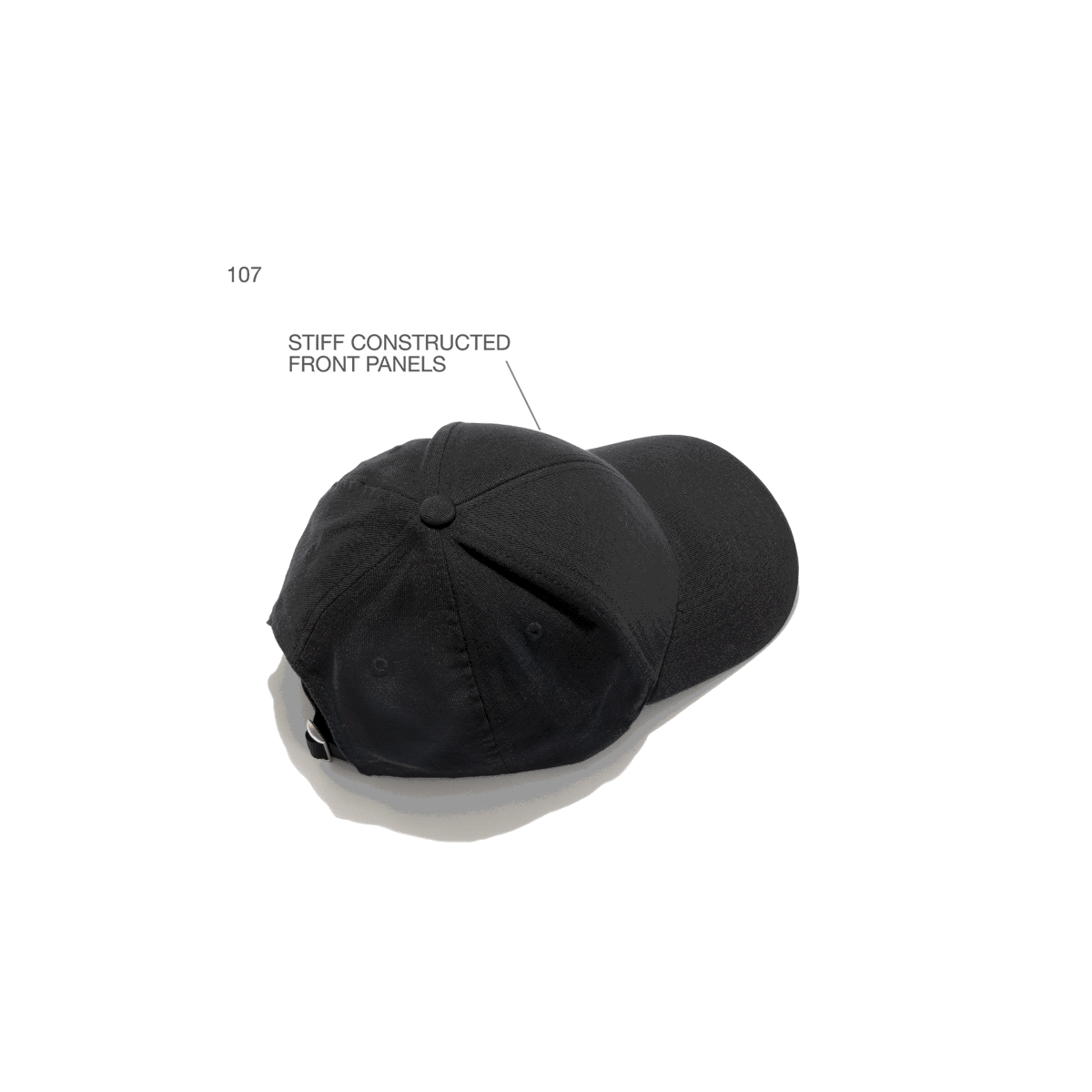 DRESS LIKE 5000+ OF OUR FRIENDS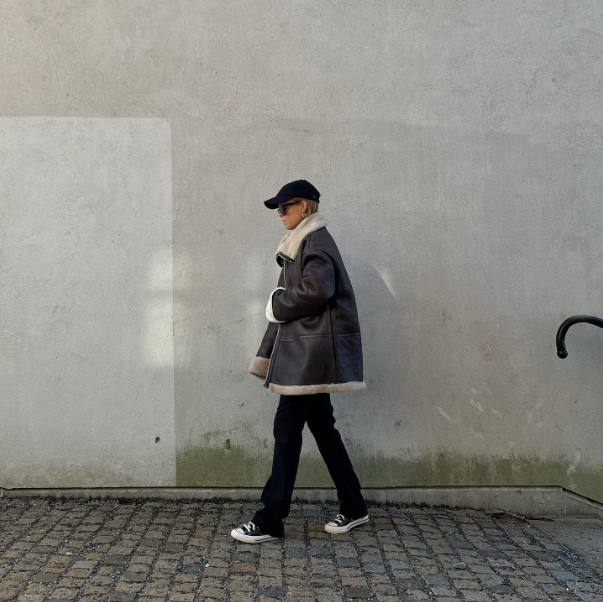 WE BELIEVE IN MAKING A DIFFERENCE
THANAPARA SWALLOWS
The cotton used in our Canvas Collection is woven, coloured and treated by Thanapara Swallows, a World Fair Trade-certified non-profit organization striving to empower the poor and underprivileged female population in the Thanapara village in northwestern Bangladesh. By working with Thanapara Swallows, we contribute to create economic and social awareness as well as to make marginal women self-reliant and independent in an unequal society.
The NGO was founded in 1973 as part of the Swedish organization The Swallows, in an effort to strengthen and stabilize the area of Thanapara after the Liberation War. Ever since, the organization has overseen many empowering projects spanning different areas such as agriculture, primary schools, day care centers, fair-trade production, health care, human rights, micro-credits, training and sanitation. These are partly funded by our fabric production, and the goals of the projects are to improve self-sufficiency for people in the area.
My new favourite hat!
I'm someone who has a ton of baseball caps that I never wear, as I'm too fussy about the fit / look. Decided to try this one out and I love the fit! Really great quality fabric and solid build without being bulky. I originally went for the L as I have a large-ish head, but when it came it was much too big - absolutely no trouble exchanging for a M and the delivery / exchange was easy and quick.
Really happy with my purchase!
Handsome!
My hat is of a better quality than most hats I ever have had. And that is many! Like the structure of the fabric.
Great quality
Great quality cap. Sizing advice on chat was helpful. Took a little time to arrive in the UK, but shipping charges are reasonable.
The perfect cap!
Looking great, perfect fit, stylish and no big coloured labels. Just perfect.