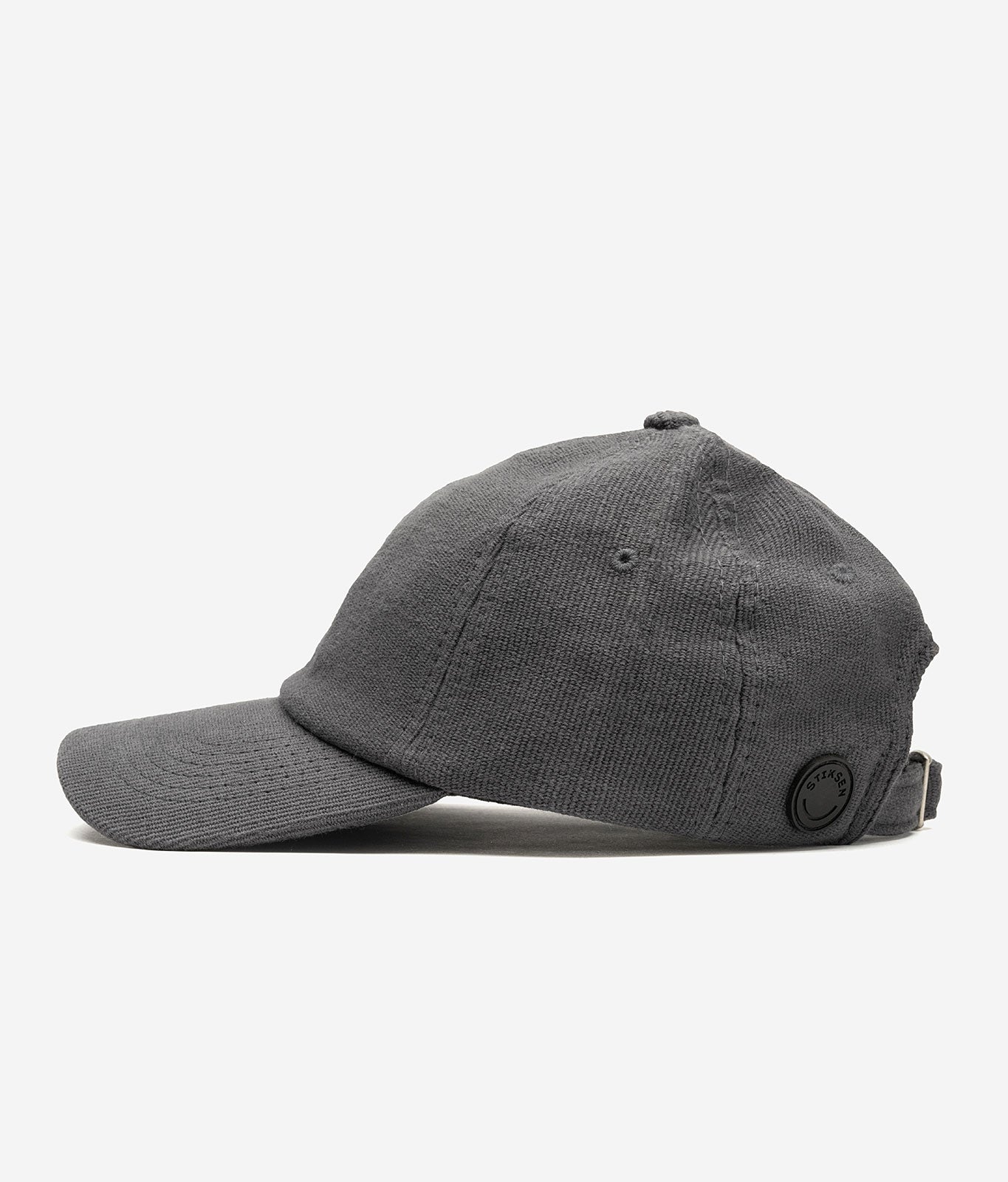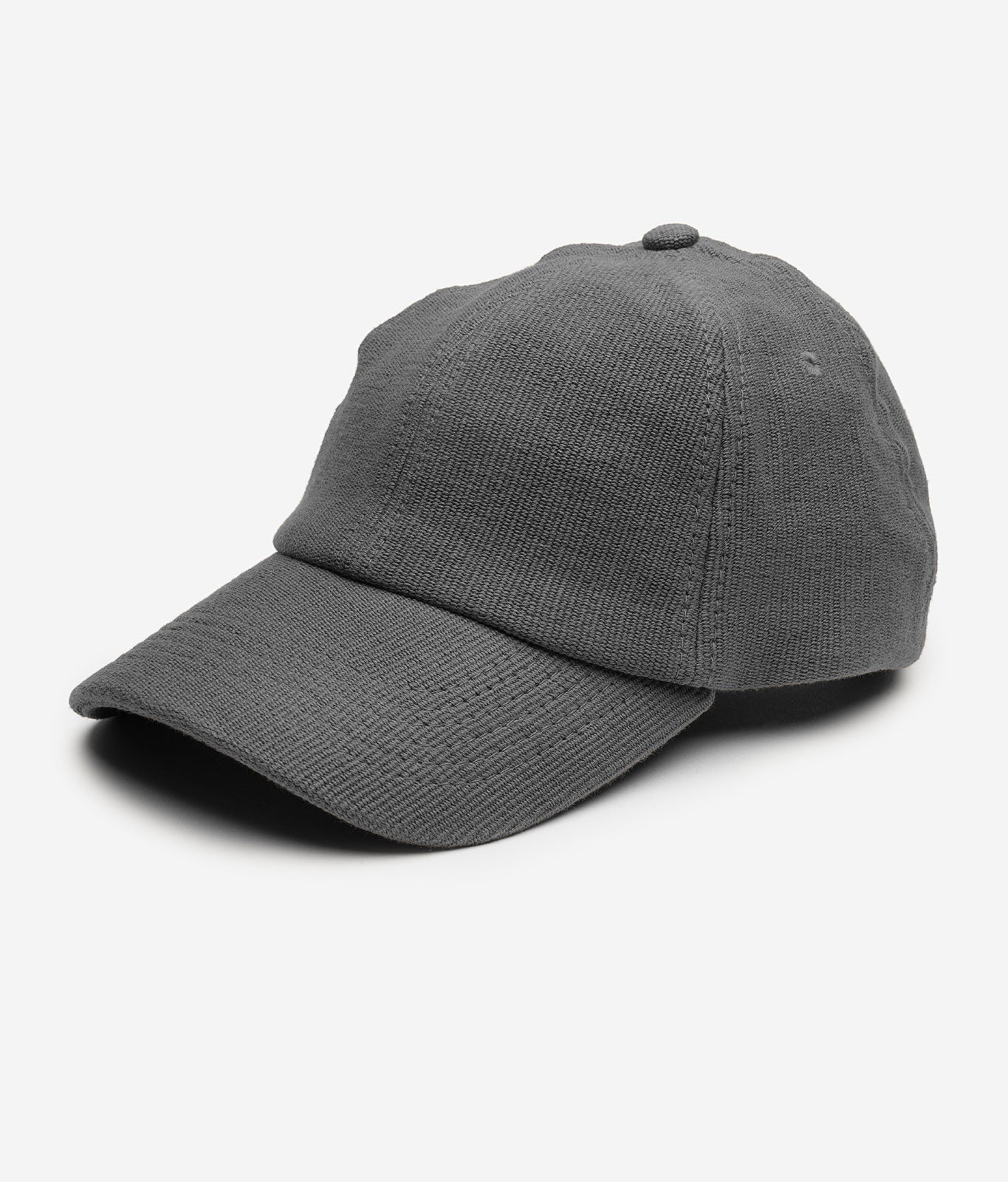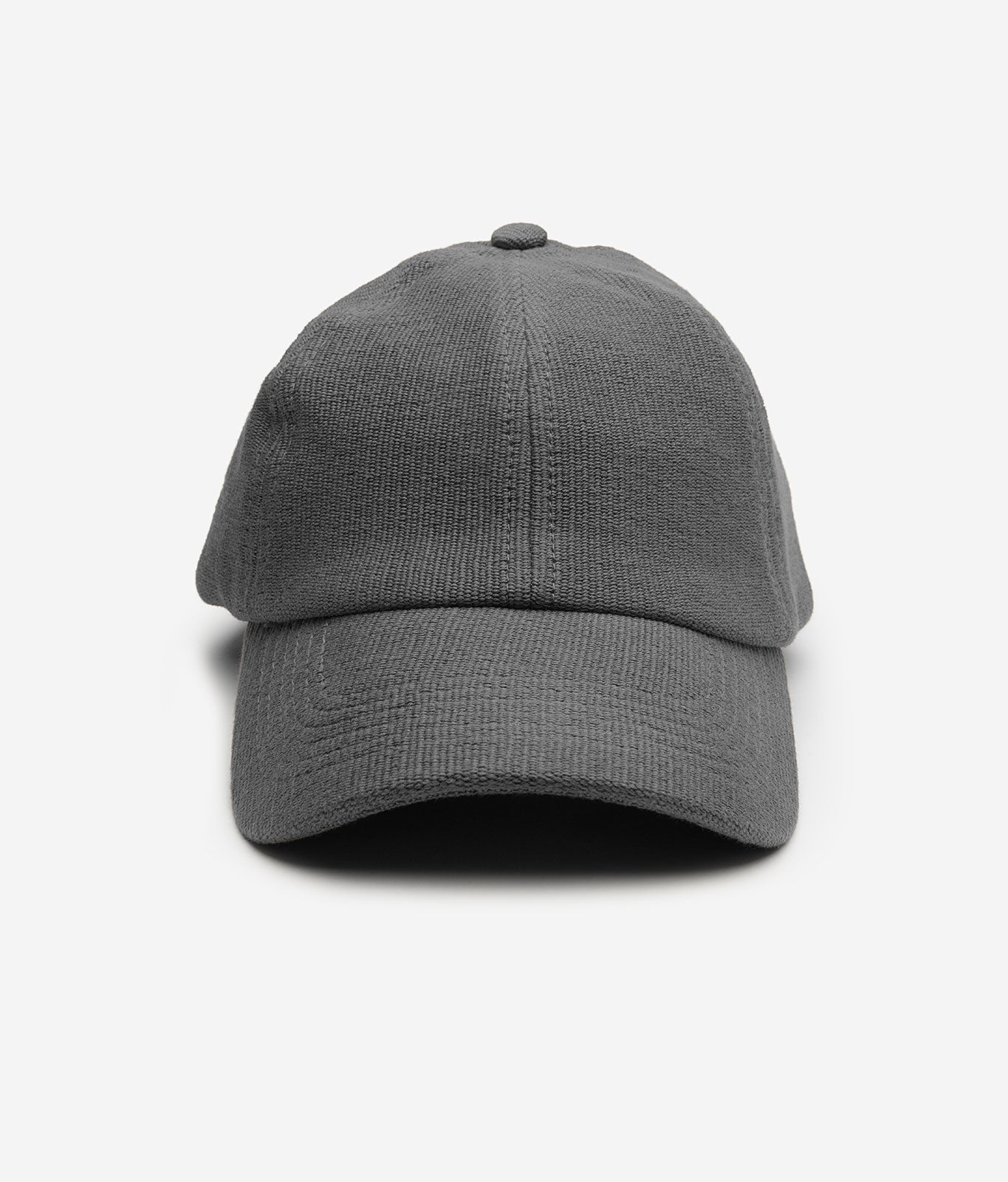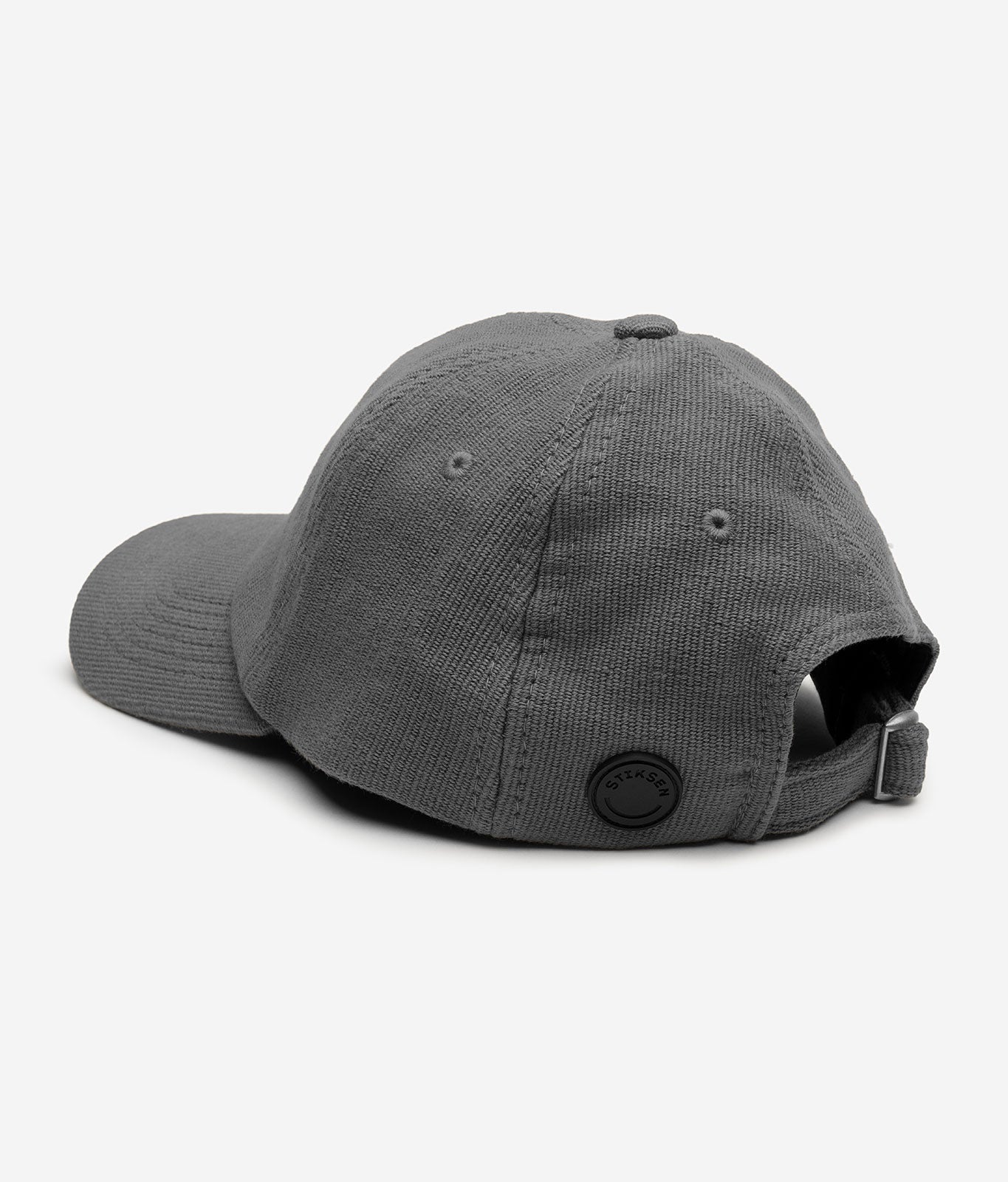 Description

DETAILS

SUSTAINABILITY
Stiksen 105 Canvas Graphite is a dad cap made of 100% organic cotton, in graphite grey color. The fabric is woven in a thick, canvas structure. Handmade, the textile provides an authentic and raw look with original traces from the weaving. 
- 105 style: unstructured dad cap with an adjustable strap
- 100% organic GOTS-certified cotton
- Mid-profile six-paneled crown
The cotton is woven into fabrics by Thanapara Swallows - an initiative that focuses on empowering the poor and underprivileged female population in rural Bangladesh. By working with Thanapara Swallows, we are contributing to creating economic and social awareness as well as making women self-reliant and independent in a developing country. By wearing this cap, you are supporting Thanapara Swallows.
---
Cotton woven by the Bangladeshi NGO Thanapara Swallows.
Free shipping options in Europe/UK + US/Canada.
---
Looking for constructed baseball caps?
Check out our 107 style caps with structured front panels and higher profile.
SUSTAINABLE FABRICS
100% ORGANIC COTTON
This Canvas cap is made of GOTS-certified 100% organic cotton, woven in a characteristic canvas weave, giving the caps a classic and relaxed look and feel. The cotton is GOTS-certified (Global Organic Textile Standard) and coloured in azo free dyes, meeting strict standards.
OUR STRIVE FOR PERFECTION
MADE TO FIT YOU
People are different. Not all body shapes are the same, neither are all heads. You wouldn't buy a t-shirt that is "one size fits all", would you? We believe the fit of a cap is as important as of any other garment. That's why we challenge the industry and the general "one size fits all" trend where fashion brands only add the cap to their seasonal assortment to complete a full wardrobe, with no actual love behind it. As a result, we have thought of every single detail.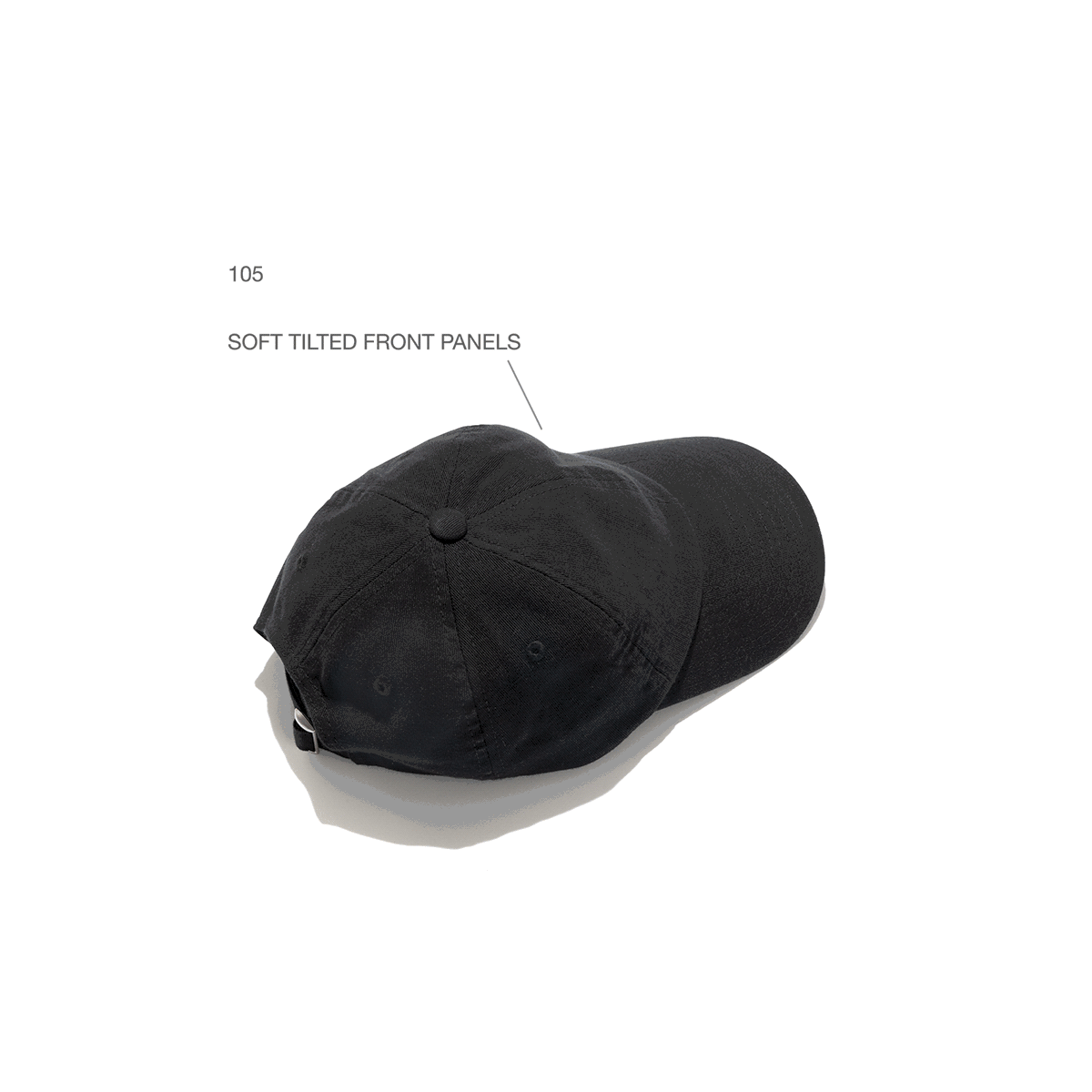 DRESS LIKE 5000+ OF OUR FRIENDS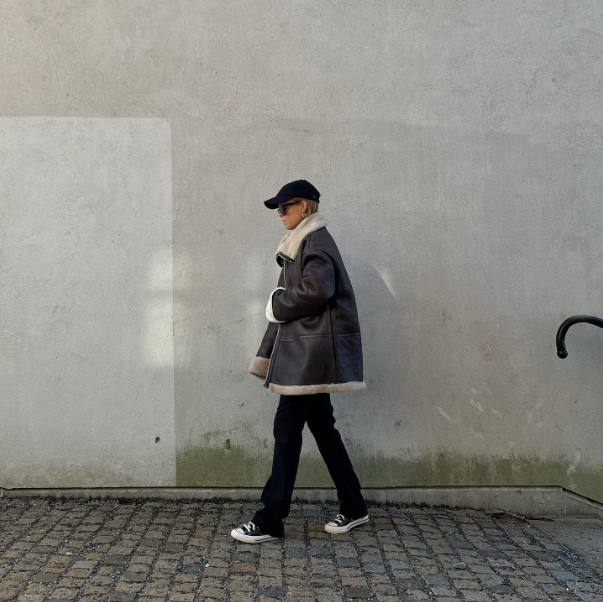 WE BELIEVE IN MAKING A DIFFERENCE
THANAPARA SWALLOWS
The cotton used in our Canvas Collection is woven, coloured and treated by Thanapara Swallows, a World Fair Trade-certified non-profit organization striving to empower the poor and underprivileged female population in the Thanapara village in northwestern Bangladesh. By working with Thanapara Swallows, we contribute to create economic and social awareness as well as to make marginal women self-reliant and independent in an unequal society.
The NGO was founded in 1973 as part of the Swedish organization The Swallows, in an effort to strengthen and stabilize the area of Thanapara after the Liberation War. Ever since, the organization has overseen many empowering projects spanning different areas such as agriculture, primary schools, day care centers, fair-trade production, health care, human rights, micro-credits, training and sanitation. These are partly funded by our fabric production, and the goals of the projects are to improve self-sufficiency for people in the area.
Top of the pop
Best cap I ever owned. Like that it is organic material used in production
105 canvas blue
Een geweldige pet met een mooi design….en hij zit nog geweldig ook! (Size M)
105 Canvas Blue
I like my hat.
Perfect fit (size L) and does a good job keeping the sun off my bald spot. Makes me look like a cool older dad. At least I think it does:-)
Also, I had to contact customer service and I was super impressed. Genuinely helpful and a very fast response. Delivery time also very reasonable.
Recommended.
105 Canvas Black (size S)
For years I've been searching for a cap that would fit my small head. The problem is usually that every normal cap is too deep for me and even the dad caps that are supposed to be low profile are too deep for me. The 105 size S was an answer to my prayers as it's the perfect size and is not too deep.
Customer service was first rate excellent and fast. I will be ordering from Stiksen again.
Surprisingly good
Have bought and tried around 10 caps this year, finally found one that (105). I have a large and long head so bought the Large. Very good quality and fits nice, forms to the head. Will be buying more. Feels like something i will still have in 10 years. And no this is not a sponsored review. Just my honest opinion.