WEATHERPROOF COLLECTION
STIKSEN X VENTILE®
Ventile® is a qualitative and strong fabric woven out of premium extra-long-staple organic cotton that represents only 0.04% of the overall cotton produced worldwide.
We are proud to bring you the Stiksen x Ventile® caps with this special high-quality fabric, woven in Switzerland. It is warm, cold, wind and water resistant, even in extreme conditions. Extensive tensile, tear and abrasion tests are done in order to confirm fabric strength, which makes our caps the most functional outdoor caps in the market.
PFC (PFOS and PFAS) FREE
DURABLE WATER REPELLENCY
Ventile®'s performances come from its construction. The yarn is woven into a dense fabric that expands in contact with water, which is prevented to penetrate.
In addition, the fabric is enhanced with a high quality PFC-free (PFOS and PFAS free) DWR system to boost the waterproof function. The DWR is based on Dendrimer technology and is developed from a renewably sourced, non-fluorinated durable water-repellent finish. The new finish contains 63% renewably sourced content derived from a variety of plant-based sources, carefully selected from non-genetically-modified (non-GMO) and non-food-source feedstock.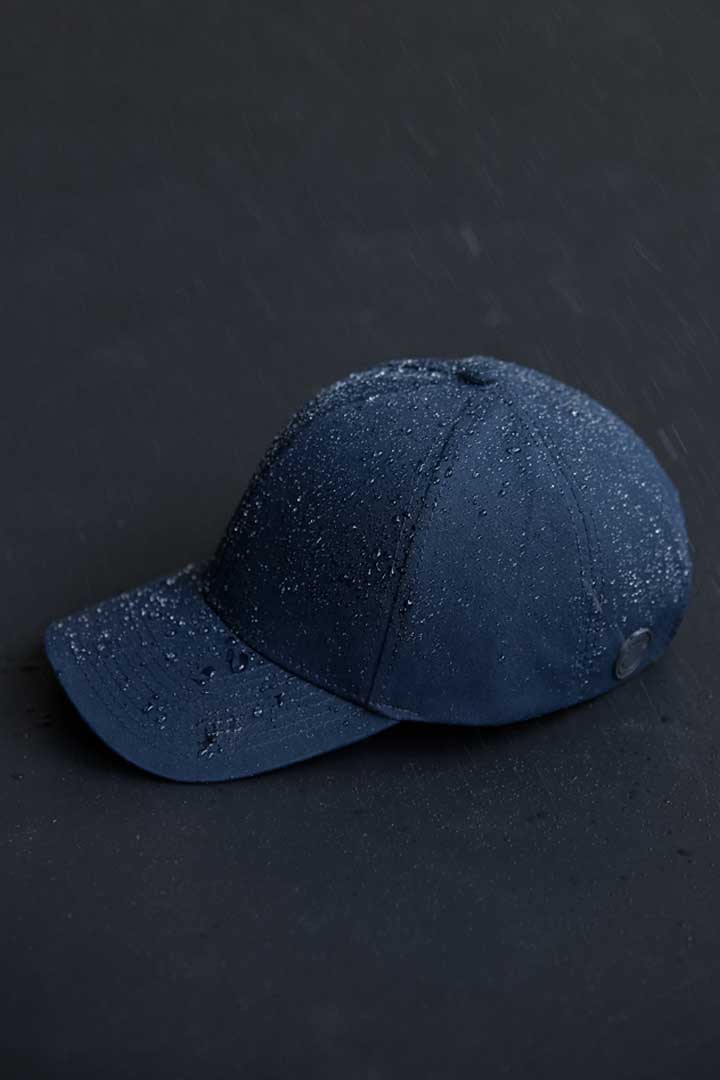 DID YOU KNOW?
THE PILOT'S RESCUE
Ventile® was created to save the lives of Air Force personnel flying over the Atlantic in wartime England. Pilots needed a garment that was cool and comfortable in the cockpit, but warm and impenetrable if it came into contact with water. With nothing that offered this functionality on the market, a team of dedicated scientists pioneered a radical solution at the Shirley Institute in Manchester and, after several months of testing, Ventile® was born.